Heritage Dental Centre
Your Orangeville Dentist Welcomes New Patients
New Patients Welcome
Taking Care of Your Oral Health For Over 20 Years
At Heritage Dental Centre, we prioritize our relationships with our patients and strive to provide gentle, ethical, and high-quality clinical care. Our dental team has created a comfortable atmosphere, ensuring exceptional patient care for your whole family.

Itero Intraoral Scanner in house
The iTero scanner is an advanced intraoral scanner that provides a more comfortable imaging option for patients than traditional methods. It detects tooth and gum problems and is also compatible with Invisalign.

Additional Services at Our Affiliated Clinic
Our affiliated clinic, First Street Family Dental, is located a few doors down from our clinic. We work in partnership to provide a higher level of care for our patients, including additional dental services.

Long Standing Dental Team
Our family oriented team has been working together a very long time, so you will be greeted with familiar faces each time you enter our doors. We enjoy getting to know our patients long term, and are welcoming new ones!
Our Dental Services
Comprehensive Care Under One Roof
Our highly skilled team is experienced in several fields, including cosmetic dentistry, anesthesiology, sleep dentistry, endodontic care, bone grafting, and pediatric dentistry.
General Anesthetic
We offer general anesthesia for longer procedures to ensure patient comfort. We also provide conscious sedation options such as oral conscious sedation for those who suffer from dental anxiety.
New Patient Exams
We welcome new patients and provide comprehensive dental services for patients of all ages. During your new patient exam, we take digital X-rays and will discuss any problems or concerns.
Dental Implants
Dental implant treatments can restore missing or damaged teeth, so you can regain proper functioning of your teeth and mouth and feel confident every time you smile.
Meet Our Team
Meet Your Orangeville Dental Team
Our knowledgeable team is here to help you. We have worked together long term, as well as many of our patients.
We work with adults, seniors, and children and offer evening. We welcome patients from different backgrounds and can provide service in English, Arabic, Hindi, and Punjabi for your convenience.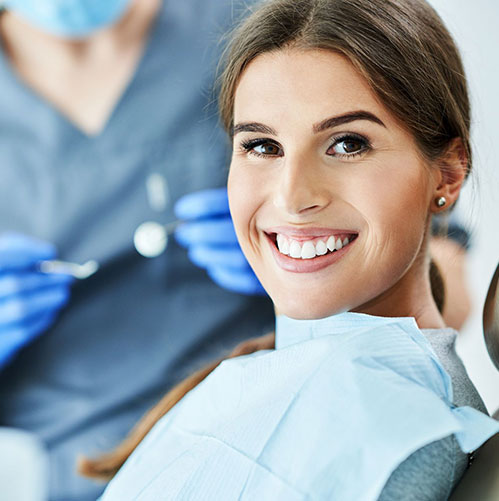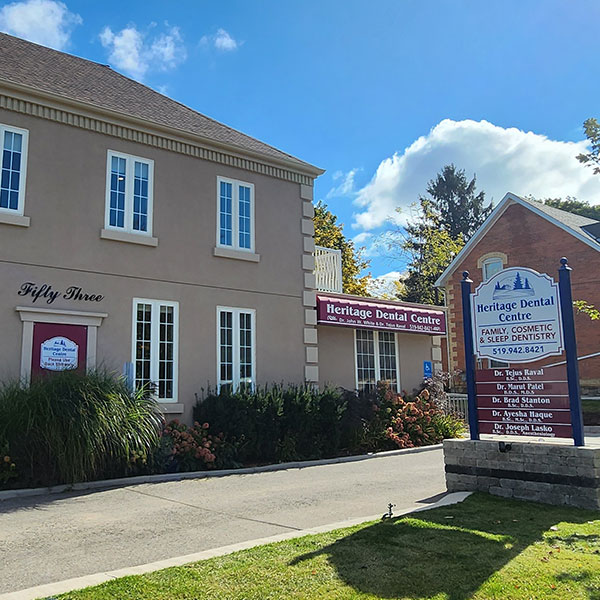 Please note that the reviews link shown will take you to an independent third-party website not endorsed by or affiliated with our dental practice.
New Patients Welcome
Take Care Of Your Oral Health & Book Your Dental Hygiene Appointment Today