Heritage Dental Centre
About Your Orangeville Dentist
New Patients Welcome
Family-Oriented Dental Care in Orangeville
At Heritage Dental Centre, we prioritize our relationships with our patients and strive to provide gentle, ethical, and high-quality clinical care. Our dental team has created a comfortable atmosphere, ensuring exceptional patient care for your whole family.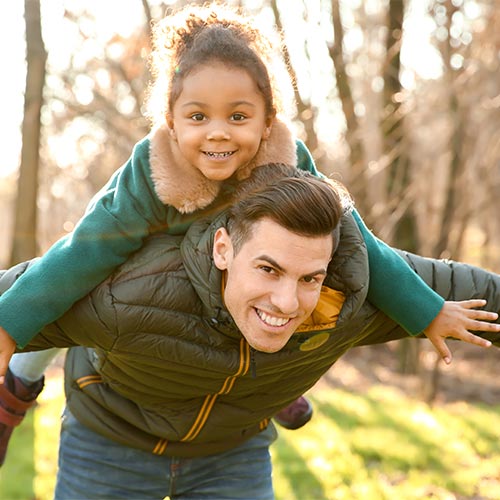 Meet Our Team
Meet Your Heritage Dental Team
Dr. Tejus Raval
General Dentist
Dr. Tejus Raval has been working at Heritage Dental Centre in Orangeville, Ontario since 2003. He was born and raised in London, Ontario where he obtained his Bachelors of Science and Doctoral of Dental Surgery degree from the University of Westen Ontario. Later, he completed additional Advanced Training in Surgery and General Practice Dentistry at London Health Sciences Centre focusing primarily on advanced surgical and hospital-based dentistry. During this time, Dr. Raval worked part-time as a clinical instructor at the University of Western Ontario, Department of Emergency Dentistry, Pediatrics and Oral Surgery.
Dr. Raval graduated as dental school class president in 2001 and was later awarded the prestigious Canadian Dental Association President's Award for Excellence in Clinical Dentistry. Today, he continues to enjoy practicing general and family dentistry at the office for all of his patients but has a strong focus on patients requiring Implants, advanced bone and soft tissue grafting and reconstruction, Esthetic and Cosmetic dentistry, sedation and helping patients overcome their fears with the Sleep Dentistry Centre.
Currently, he belongs to:
International Congress of Oral Implantologists
Academy of General Dentistry
Toronto Implant Institute
Headwater Dental Society
Ontario Dental Association
Royal College of Dental Surgeons of Ontario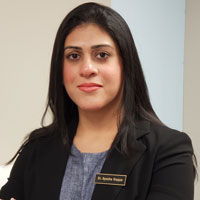 Dr. Ayesha Haque
General Dentist
Dr. Ayesha Haque has 7+ years of family dental experience plus a Masters in Oral Pathology, specializing in diseases, cancer and infections. She is a very caring family dentist, easy to talk to, great with kids and seniors, and works hard to make your dental visit enjoyable, even for the most nervous patient. She is eager to get to know all of our wonderful patients at Heritage Dental and will work hard to help you with all your dental needs and keep you smiling!
In her early years, Dr. Haque has worked at Mount Sinai Hospital and Sick Kids. Dr. Haque is married, lives in Orangeville, and is busy raising two young children.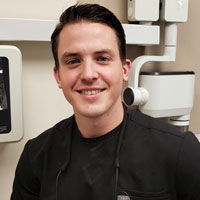 Dr. Brad Stanton
General Dentist
Dr. Brad Stanton, from Windsor, Ontario, obtained an undergraduate degree in Biology/Biochemistry at the University of Windsor, and then attended the University Of Detroit Mercy School Of Dentistry, where he completed his Doctorate of Dental Surgery in 2018 with honorable distinction.
Dr. Stanton worked extensively with at-risk populations in the Detroit area and gained many valuable skills in surgery, prosthodontics, endodontics, and restorative dentistry and working with kids. Currently, Dr. Stanton offers Invisalign treatment, and also Nitrous sedation in order to make your dental experience as relaxed and comfortable as possible.
Outside the office, Brad enjoys riding his bike, running and enjoying family time at home, especially with his 2 bulldogs Zoe and Reggie. Dr. Stanton is a member of the Canadian Dental Association, Ontario Dental Association, Canadian Dental Student Association at the University of Detroit Mercy School of Dentistry and Royal College of Dental Surgeons of Ontario.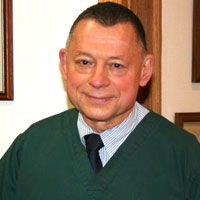 Dr. Joseph Lasko
General Dentist
Dr. Lasko has been practicing dentistry for 35 years.
Since 1980, his Orangeville Dental Practice has been focused on providing safe and effective Sedation Dentistry (Anesthesiology), Sleep Dentistry and Cosmetic Dentistry.
Dr. Lasko is one of 40 Dental Anesthesiologists in the province who has an advanced education, background and certification in Sedation Dentistry. His Orangeville clinic is fully certified by the Province of Ontario to provide a full spectrum of anesthesiology, from local anesthetics to fully sedated anesthesiology. Overall, his advanced anaesthesia safety record is unsurpassed in today's healthcare industry. Pain is a major factor that keeps people from visiting the dentist. Sedation Dentistry can help overcome this barrier.
Dr. Lasko also provides a variety of Cosmetic Dentistry services, including dental implants, orthodontics (Invisalign), veneers, bridges and crowns.
Dr. Lasko is also specialized in treating issues stemming from snoring and sleep apnea. The Sleep Dentistry part of his practice, within this area he provides simple dental appliances that help restore normal breathing during sleep.
Visit Dr. Lasko and his trained staff for a complimentary consultation today. His clinic provides a safe and relaxed atmosphere where pain and anxiety are controlled and managed to our patients' full requirements and expectations.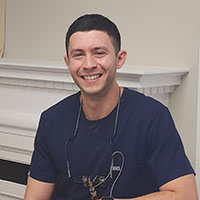 Dr. Marcos Sturym
General Dentist
Born in Argentina, Dr. Marcos Sturym grew up in Winnipeg, Manitoba. He completed his Bachelor of Science at the University of Manitoba in 2013 and earned his Doctor of Dental Medicine degree in 2018. After graduating, Marcos received awards from the American Academy of Prosthodontists and the American Academy of Pediatric Dentistry.
With over five years of experience, Marcos has treated individuals of all ages and backgrounds, from toddlers to the young at heart. Certified to provide nitrous sedation, he prioritizes his patients' comfort.
Marcos is a member of the Royal College of Dental Surgeons of Ontario, the Ontario Dental Association, and the Canadian Dental Association.
Meet Our Team
Our Office Manager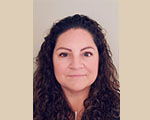 Krista N
Office Manager
Krista was born and raised in Orangeville and loves seeing family and friends in a hometown office. Krista has worked in Dental since 2007. She is very caring and compassionate about our patient's oral health. Her office door is always open !!
Meet Our Team
Our Admin Team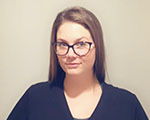 April
Dental Receptionist, Administration & Accounts Receivable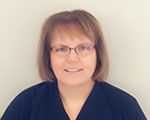 Christine
Dental Receptionist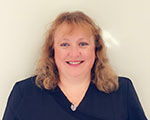 Heather L
Dental Receptionist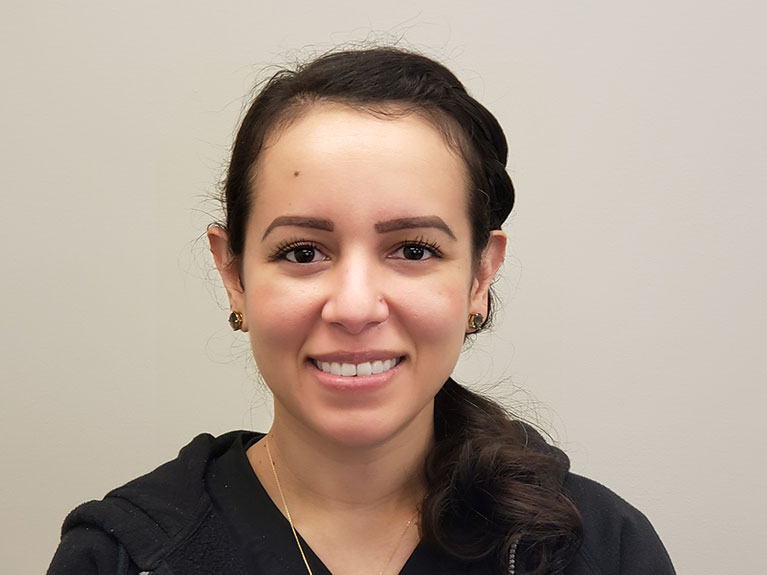 Alissa M
Dental Receptionist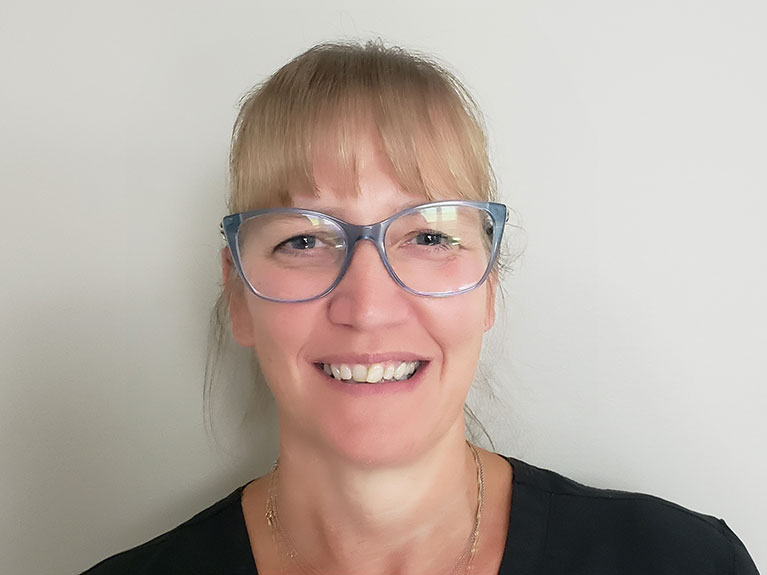 Wendy S
Dental Receptionist & Dental Assistant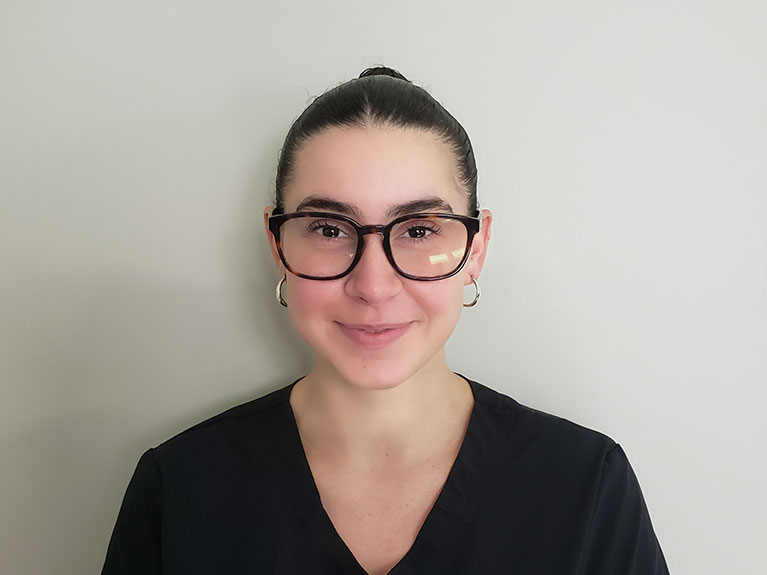 Madison G
Dental Receptionist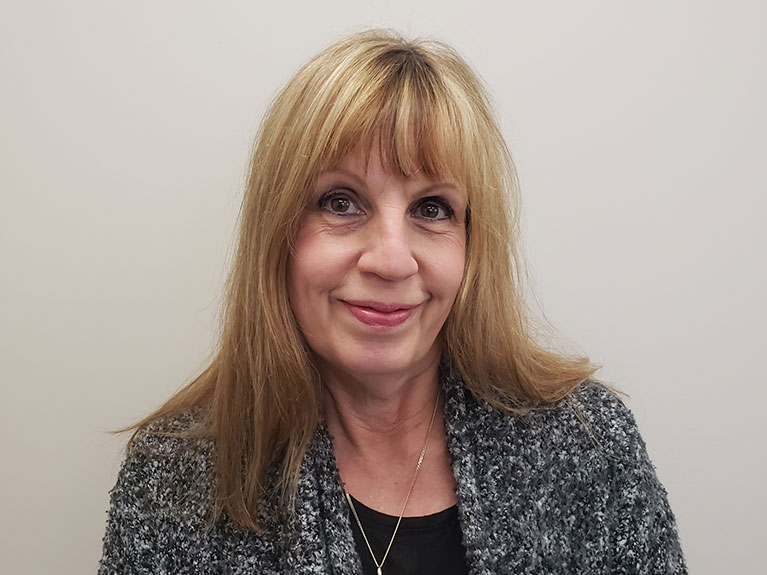 Elizabeth L
Dental Receptionist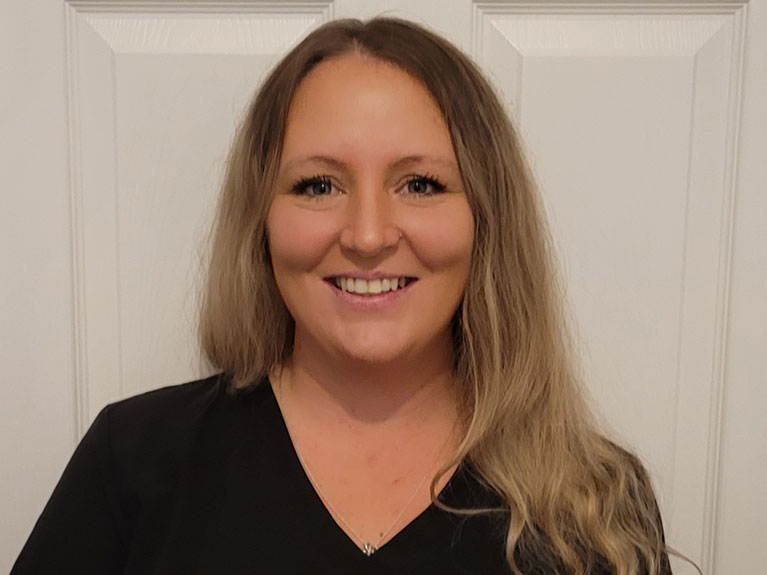 Chantal D
Dental Receptionist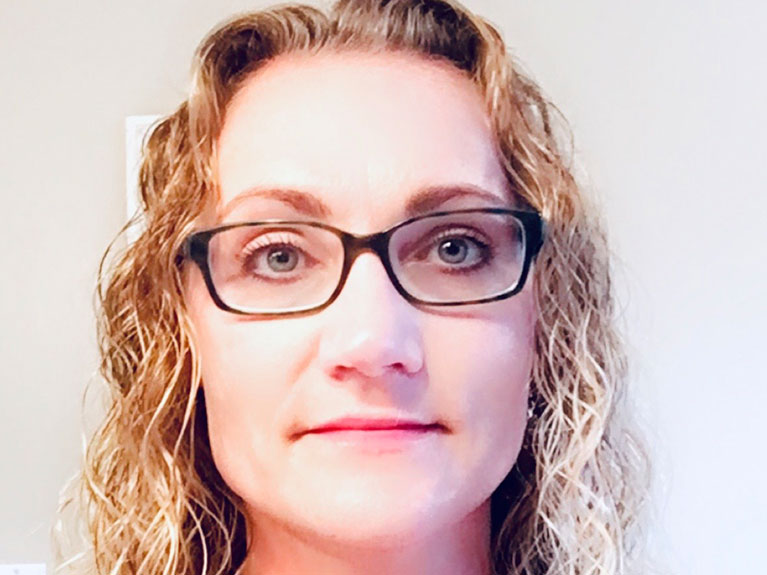 Jennifer D
Treatment Coordinator & Dental Receptionist
Meet Our Team
Our Hygienists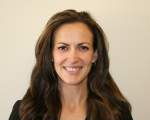 Crystal
Registered Dental Hygienist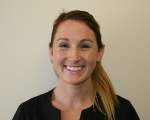 Tanya
Registered Dental Hygienist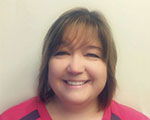 Kerri
Registered Dental Hygienist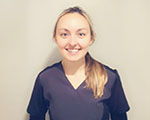 Katrissa
Registered Dental Hygienist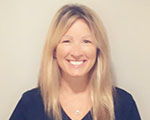 Heather D
Registered Dental Hygienist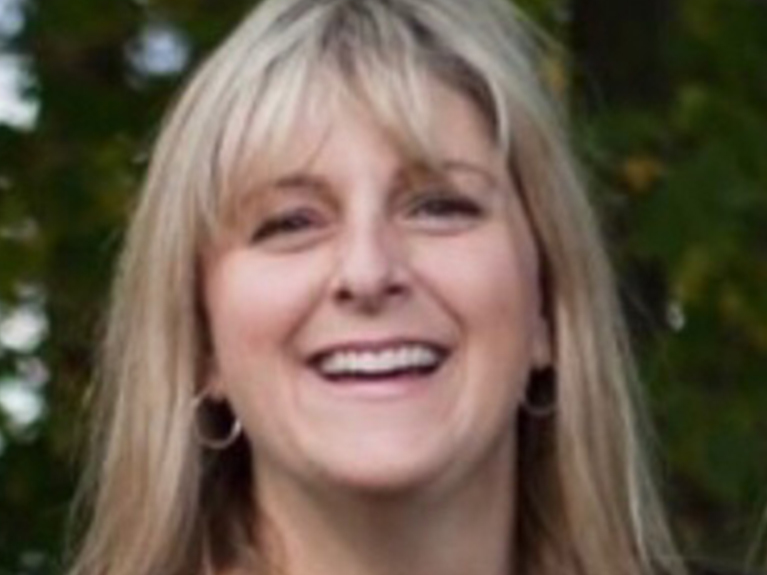 Barrie-Ann F
Registered Dental Hygienist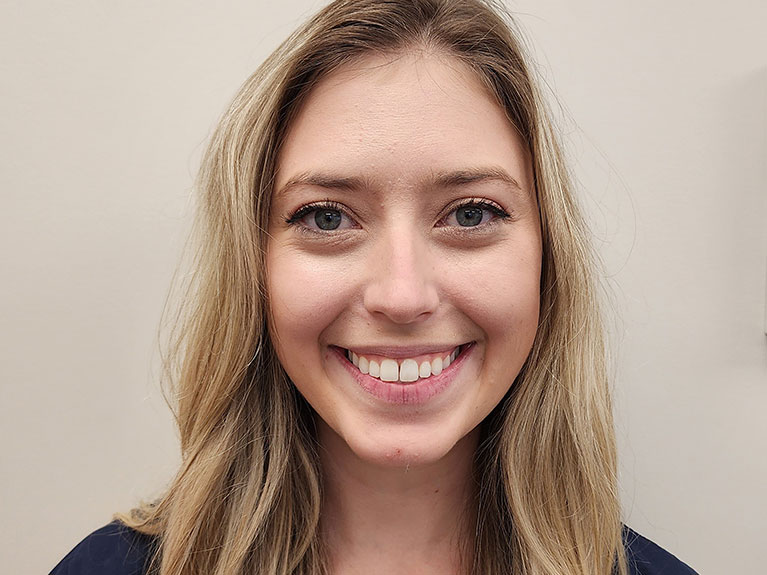 Mercedes M
Registered Dental Hygienist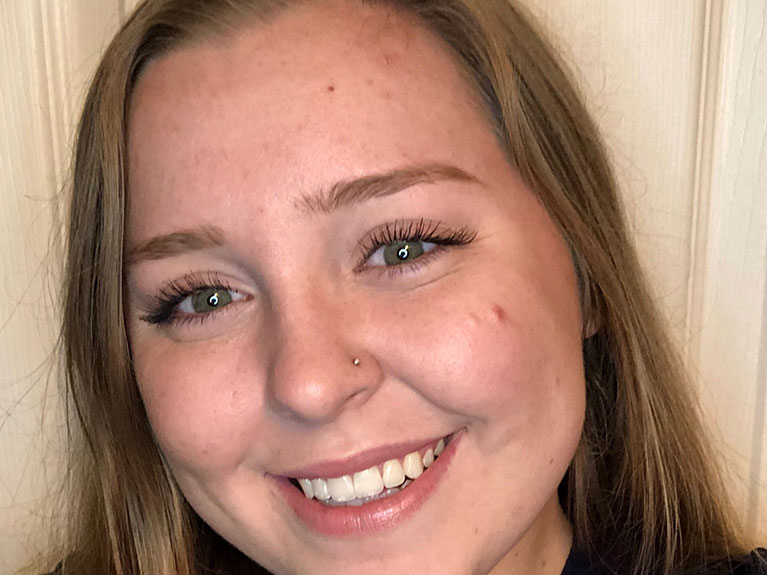 Caitlin C
Registered Dental Hygienist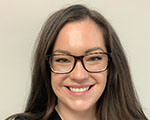 Jacqueline W
Registered Dental Hygienist
Meet Our Team
Our Dental Assistants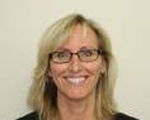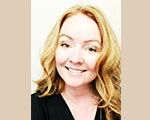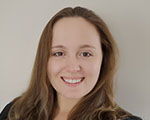 Ashley T
Dental Assistant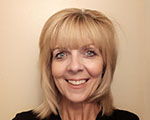 Cathy 'CJ' J
Dental Assistant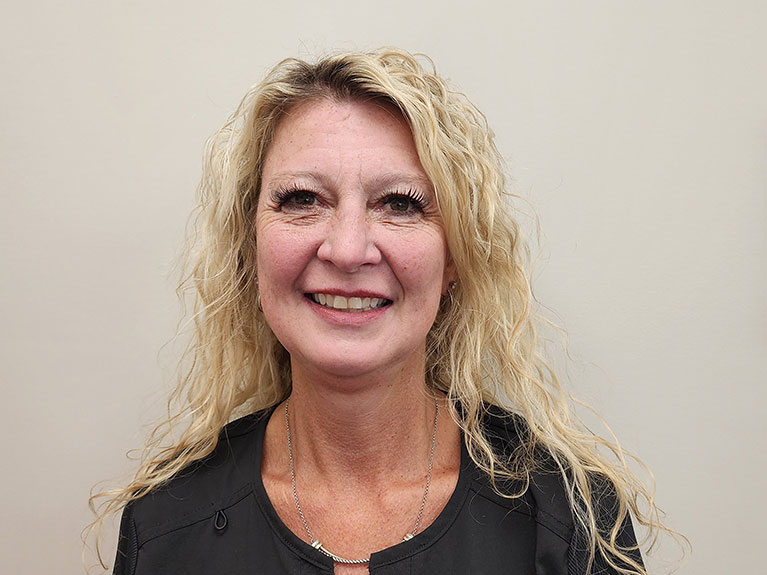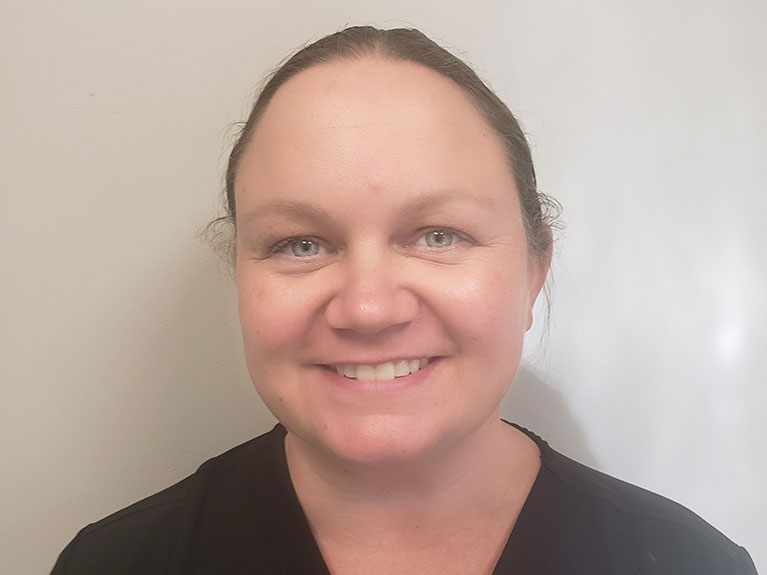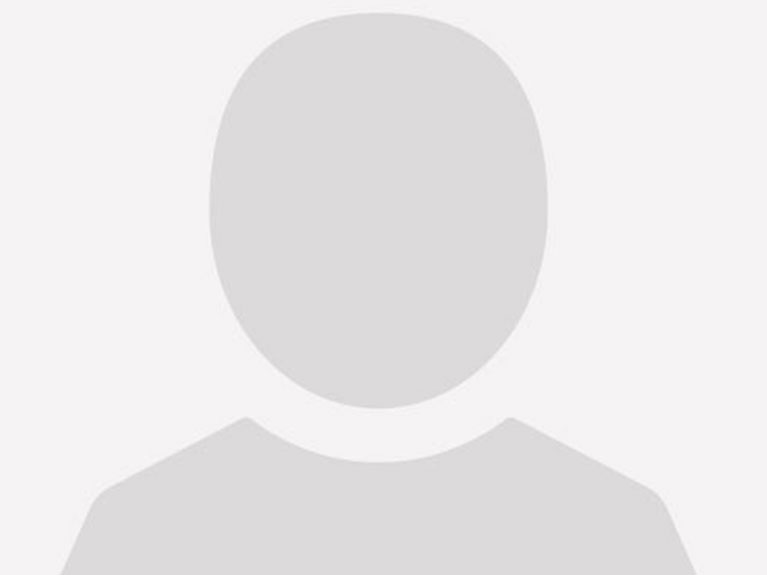 Ashley 'AJ' J
Dental Assistant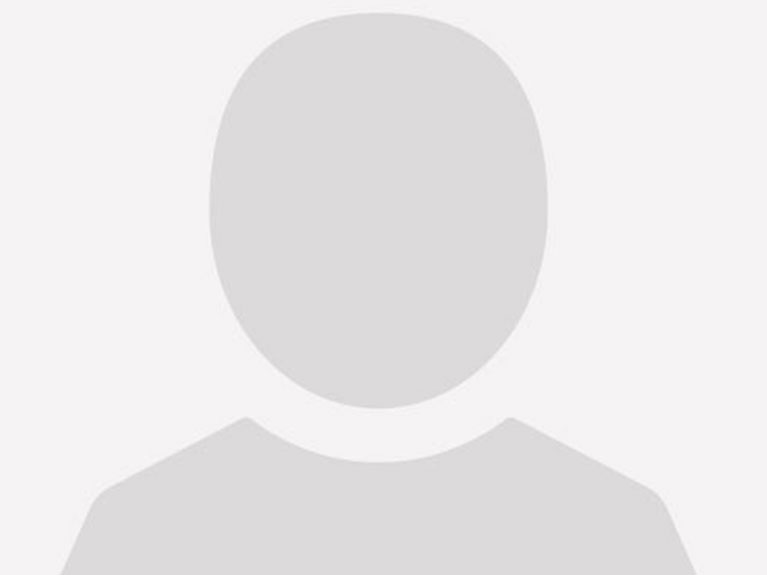 Stephanie M
Dental Assistant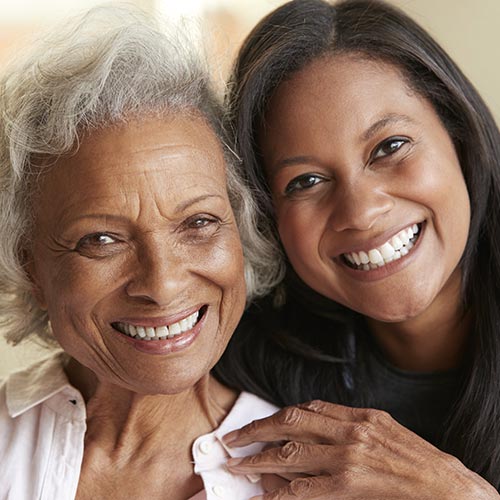 Do you prefer to speak another language other than English? We offer dental appointments in Arabic, Hindi, Punjabi, Spanish and Urdu. Just let us know what you prefer when you book with us.
Fees & Insurance
Our Fees & Insurance Options
We direct bill insurance and offer affordable fees. 
We're proud to offer 0% Patient Financing through LendCare, click here to learn more.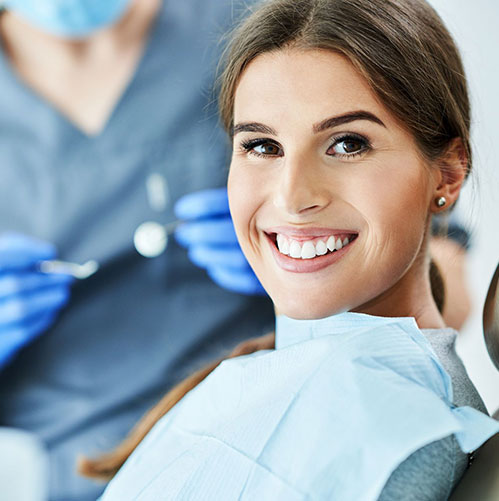 New Patients Welcome
Take Care Of Your Oral Health & Book Your Dental Hygiene Appointment Today